Software Company Partners

Integration of LP-EasyDriver in Heurès software, dedicated to design public transportation offer.

Integration of  work days building and  individual scheduling modules in AgileTime (Time and Activity Management).

Optimization of palletisation and load planning.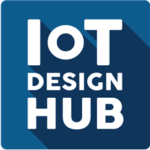 Association of 3 majors actors on their market (Groupe Zebra, Rtone and EURODECISION) offering A to Z services for your connected devices.

A to Z strategic consulting on developing a new offer, from innovative design thinking to branding, via operational development.

Design of connected devices, IoT expertise.


Business Experts :
Supply chain, forecast, revenue management…
Technology Experts :
Constraint Programming, heuristics, econometrics, software architecture…